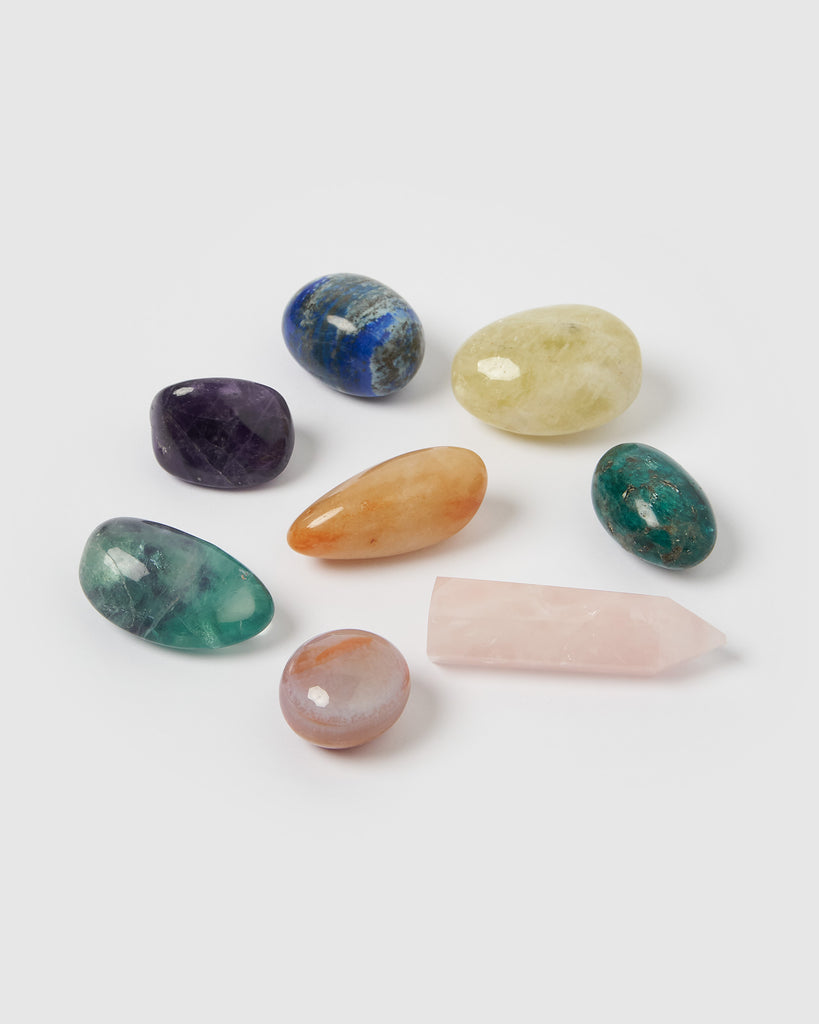 Miz Casa and Co
Healing Crystal Kit
$69.00
or make 4 interest-free payments of $17.25 fortnightly with
More info
Heal from the inside out with our 'Healing Crystal Kit'. Allow the healing, restorative properties to reconnect you spiritually and physically.
These crystals can be placed on various points of the body to calm or energise yourself. For spiritual healing, take time to meditate and align your energies with the universe. 

Enhance your wellbeing, balance and chakra energies through the use of these crystals, each individually supporting your journey of healing from the inside out.
Containing - 

Rose Quartz Pillar - Promotes self-love and unconditional love.
Citrine - Promoting joy and abundance.
Lapis Lazuli - Enhancing wisdom and power.
Blue Apatite - Enhances motivations and expression.
Green Fluorite - Clears negative energy, inspires originality and new ideas.
Red Aventurine - Encourages passion, creativity, endurance, and success.
Carnelian - Promotes vitality and ambition.
Amethyst - Enhancing spirituality and guarding.