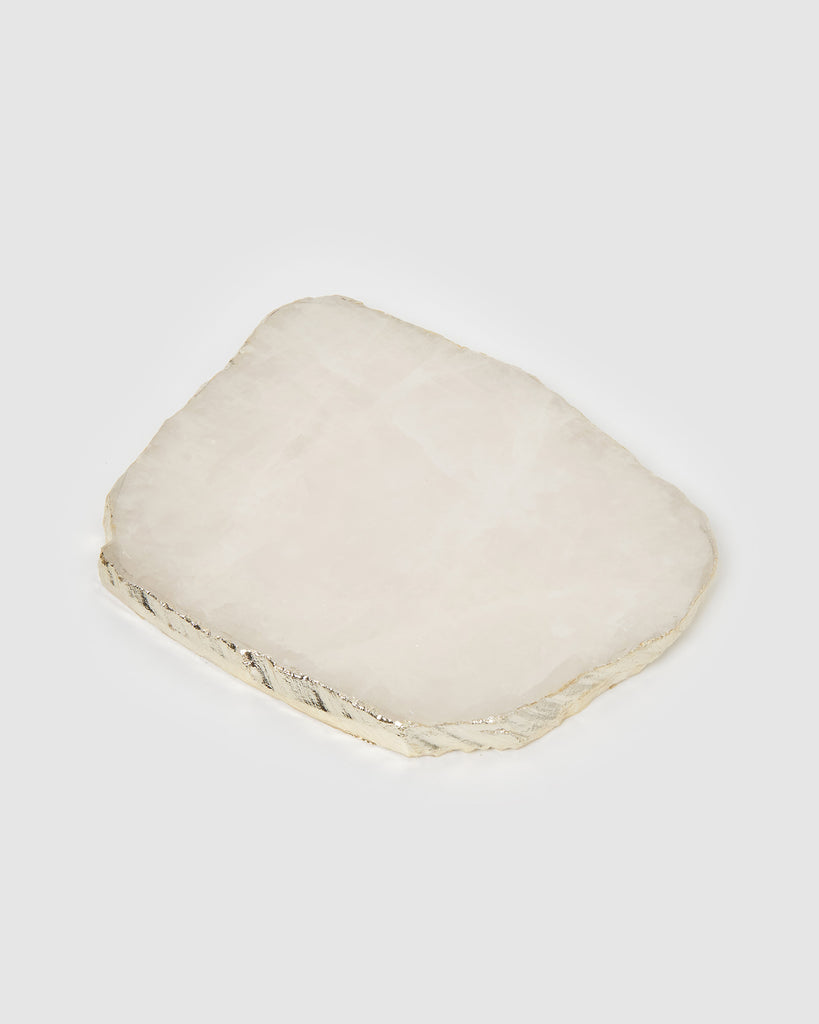 Miz Casa & Co
Miz Casa & Co Clear Quartz Crystal Platter
$179.00
or make 4 interest-free payments of $44.75 fortnightly with
More info
Shop our Clear Quartz Crystal Platter. The perfect accessory to have in your home or for a gift for a loved one. Featuring Clear Quartz crystal with a shiny finish and a gold outer rim. 
Clear quartz crystal is known for having high vibrations. The stone can clear the mind, body and spirit of clutter and can help to align the bearer with the highest form of themselves so that they may reach their full potential.
- Measurements; H 17cm L 25.5cm D 2cm
- Clear Quartz Crystal
*PLEASE NOTE: As this is made from a natural stone, there are variations to the platters colour and size.