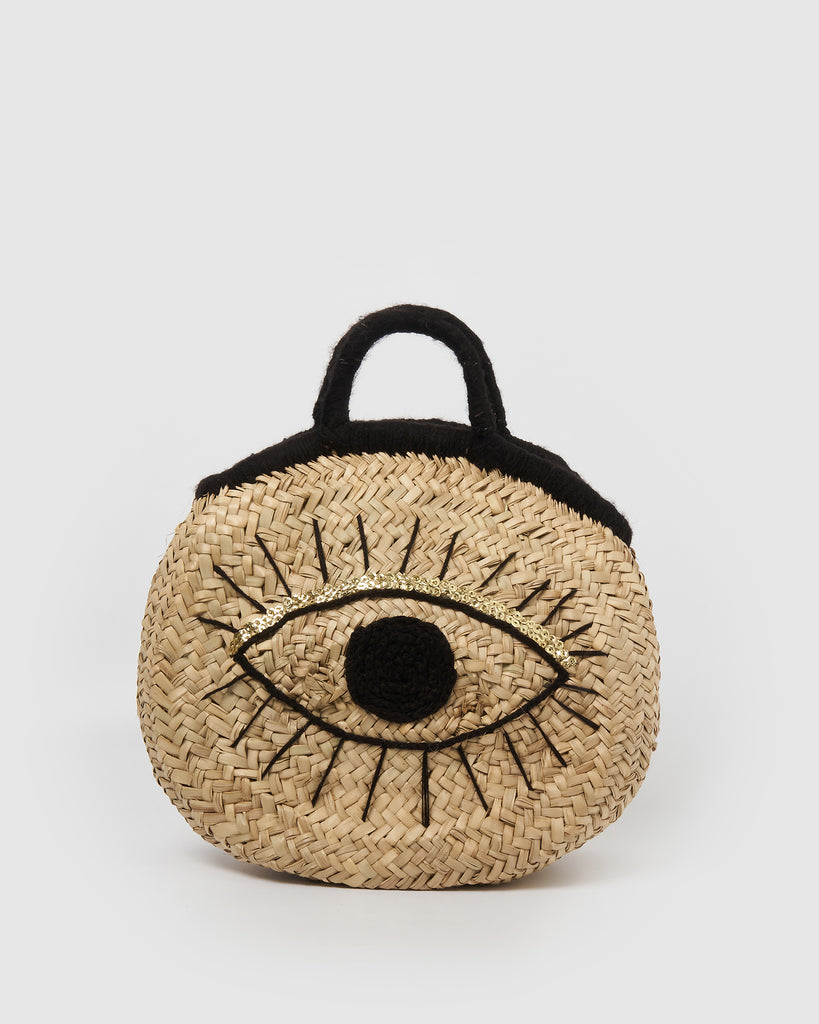 Miz Casa & Co
Miz Casa & Co Greece Bag
Sold Out
The Greece Bag in Natural is a must-have! Featuring an evil eye inspired stitching and sequin detailing, designed to ward off negative energies. Whether you take this to the shops, the beach or brunch dates the woven tote bag will be a versatile touch to your wardrobe. 
- Woven construction 
- Approx.  33cm W x 32cm H 
- Wool wrapped handles handles
- Hand Crafted in Morocco 
- Vegan
- Evil eye Symbol 
 Note: Due to the hand made nature of these bags slight variations such as colour, weave and shape may occur. These are not faults, considered unique features of a hand made product in which no two bags are the same.