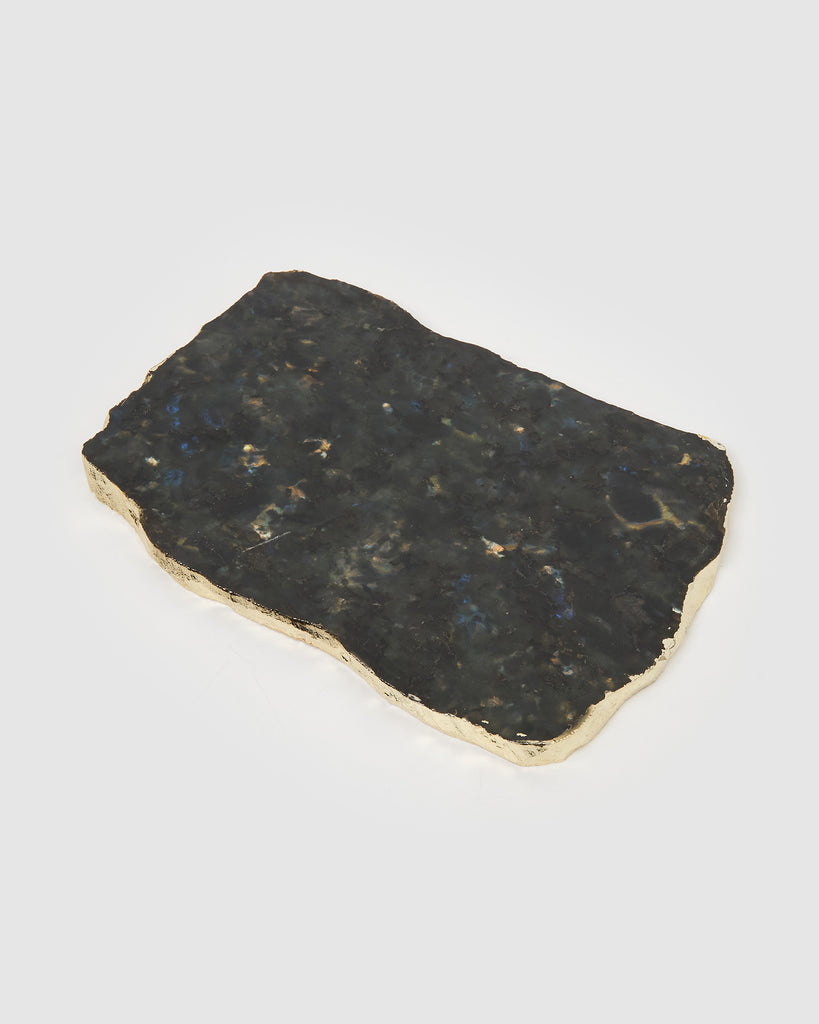 Miz Casa & Co
Miz Casa & Co Labradorite Crystal Platter
Sold Out
Shop our Labradorite Crystal Platter. The perfect accessory to have in your home or for a gift for a loved one. Featuring Labradorite crystal with a shiny finish and a gold outer rim. 
Labradorite is known to protect against the negativity and misfortunes of this world and provides safe exploration into alternate levels of consciousness and facilitating visionary experiences from the past or the future.
- Measurements; H 17cm L 25.5cm D 2cm
- Labradorite Crystal
*PLEASE NOTE: As this is made from a natural stone, there are variations to the platters colour and size.