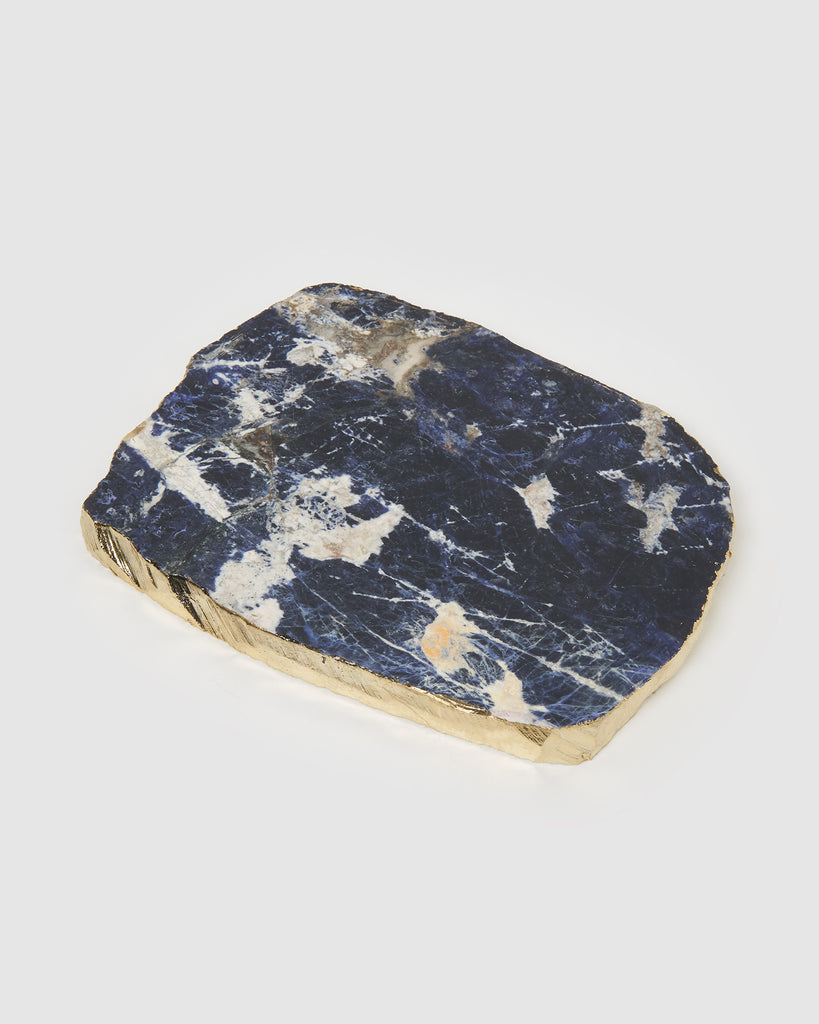 Miz Casa & Co
Miz Casa & Co Lapis Lazuli Crystal Platter
Sold Out
Shop our Lapis Lazuli Crystal Platter. The perfect accessory to have in your home or for a gift for a loved one. Featuring Lapis Lazuli crystal with a shiny finish and a gold outer rim. 
Lapis lazuli is a highly spiritual stone and is known as the stone of truth and friendship. It brings harmony, love and protection to relationships. It also helps aid awareness and good judgement, which can help deepen relationships.
- Measurements; H 17cm L 25.5cm D 2cm
- Lapis Lazuli Crystal
*PLEASE NOTE: As this is made from a natural stone, there are variations to the platters colour and size.