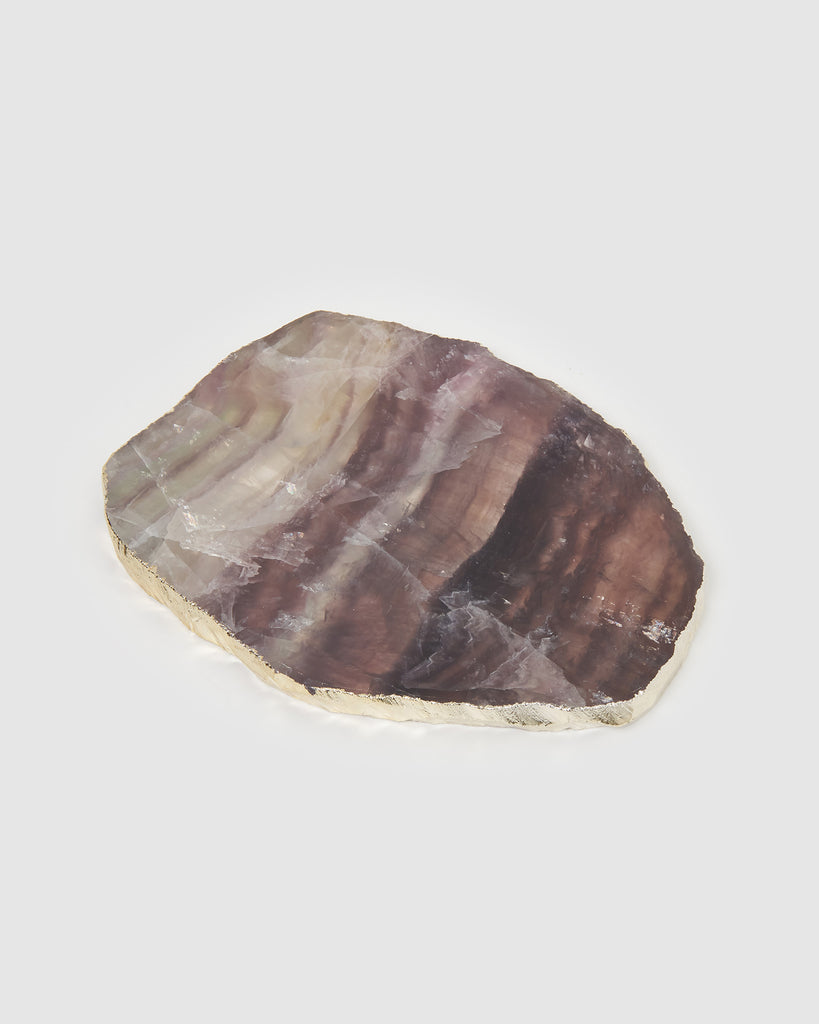 Miz Casa & Co
Miz Casa & Co Rainbow Fluorite Crystal Platter
Sold Out
Shop our Rainbow Fluorite Crystal Platter. The perfect accessory to have in your home or for a gift for a loved one. Featuring Rainbow Fluorite crystal with a shiny finish and a gold outer rim. 
 Rainbow Fluorite is known to have a calming energy, bringing order to a chaotic mind and facilitating clear verbalisation of ideas once muddled. Rainbow Fluorite cleanses, stabilises and protects the aura, and improves physical and mental coordination.
- Measurements; H 17cm L 25.5cm D 2cm
- Rainbow Fluorite
*PLEASE NOTE: As this is made from a natural stone, there are variations to the platters colour and size.